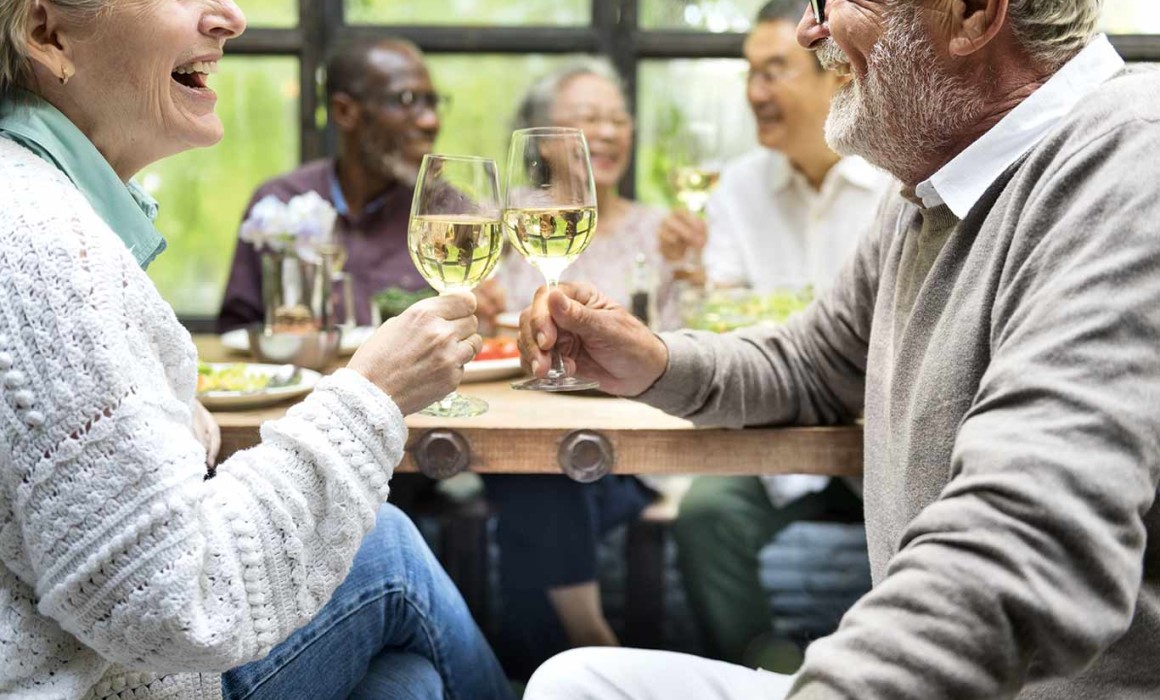 The Residence at Orchards Walk is designed for people who still have a lot of living to do; people who, while spending some time reminiscing, also have the vitality to embark upon new adventures to create even more memories.
"Are you one of those people?" 
The Residence is a unique style of living, a brand new option, for those who make a conscious choice of 'how they want to live and where they want to live'; those who believe fearlessly that the answers to these questions should also reflect 'how they do live!' The freedom and flexibility that living at The Residence offers comes exactly at the right time in life and in the right way!
Where and what is The Residence? 
NOW OPEN – We are located in the heart of Kamloops' newest premier residential community, Orchards Walk, in the neighborhood of Valleyview, overlooking the Thompson River.
The Residence at Orchards Walk is a new, upscale modern building offering one and two bedroom condo style suites with full-size kitchens, in-suite laundry and custom finishes.  A few studio suites are also available.
At the heart of The Residence is an elegant restaurant with wine bar & bistro open to those who call it home and later this year will be open to the public. The Residence also features a variety of in-house and adjacent amenities such as a hair salon, fitness center, a theater and hobby workshop. On the top floor there is an exclusive Members' Club Lounge with spectacular mountain views.
People who call The Residence 'home' are neither residents nor tenants. They are Members with member services and privileges.
Your monthly membership lease includes suite rental, utilities, weekly housekeeping, concierge service and daily dining in the Orchards Restaurant. As well, being a member includes access to all of the building amenities and services.
The idea and concept is unique and a real alternative to the existing 'programmed living' offered by many of the Kamloops inclusive retirement homes. At The Residence, you are not giving up anything; in fact what you gain is freedom. A place to create, celebrate and move forward with life on your on terms!
If you are looking to 'Downsize UP to extraordinary active living' I invite you to stop by today or call The Residence General Manager, Dána Levere, at 778-362-9525 or email gm@theresidencekamloops.com to book your private tour.

– Ian West, Vice President
Originally published in Kamloops This Week Progress Magazine. View the full publication here.